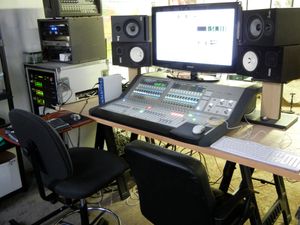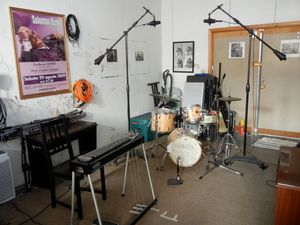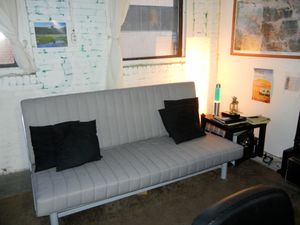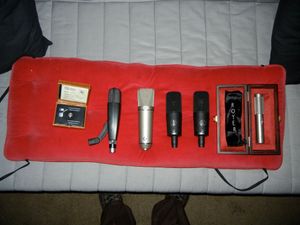 THE DROP SITE RECORDING STUDIO is a professional recording studio.  The Drop Site is owned and operated by keyboardist Keith Hollis Ladinsky who through the years has understudied with his father, Gary Ladinsky, who is an accomplished engineer and mixing engineer.
DESCRIPTION
 
The DROP SITE STUDIO is a high end project studio.  Specializing in music production, recording, mixing and everything in between. The Drop Site Studio is proud to feature a 24 bit, 32 track Pro-Tools and also PRO TOOLS HDX recording system and a fully automated 72 input desk Mackie Digi X-Bus 200 with a UAD-1 Card. We have super high end Avalon and GML Mic Pre's - Plus several high end and vintage mic's including, Neumann 47FET and a U-87, two Royer 121 ribbon mic's, 2 Audio Technica 4050's, two Schoeps CMC Mic's , a AGK D-112 and 4 Sennheiser 421. Plus a dozen sure 57 and 58's and other assorted dynamic mics.

The Drop Site maintains a mint Hammond A-100 (plus 147 Leslie), Chickering Studio upright piano, Fender Rhodes Stage Piano and a Nord Electro 2. We also have a nice Sonar full drum kit available upon request, for an additional fee.

The Drop Site Studios specializes in acoustic demos for singer/songwriters and full band recordings of jazz, funk, soul, jam, R&b, rap, folk, classical music and rock.   We also specialize in the recording of the Hammond Organ and Leslie.

Keith Hollis is available to play piano, Hammond or any keys on your project!
STUDIO SPECS

* Mackie Digi X-bus 72 input Console
* 32 Track 24 Bit PRO TOOLS - PRO TOOLS HDX
* Hundreds of Plug-Ins (if you must)
* Class A Mic PREs (GML 2 Channel and AVALON 2 Channel)
* Neumann u87, (2) Royer 121's, 2 AT 4050's, 4 Senheiser 441, AKG D-112 
* Neumann 47Fet, Two Schoeps CMC's, 
* Hammond A-100, Leslie 147, Chickering Acoustic Piano, Fender Rhodes Stage 73, Nord Electro 2
* NS-10's Monitors  
* KRK Rock-It 6 Monitors

* 
($50/hr with a 4 hour minimum)